Let's face it, many people find statistics boring.
One way to capture young people's attention is by using visually engaging graphics. Young and Aware often use designs just like these in our presentations–you are welcome to download them for use in your organisation. Also, be sure to access our
free downloadable resources
–more graphics, conversation starters, and more!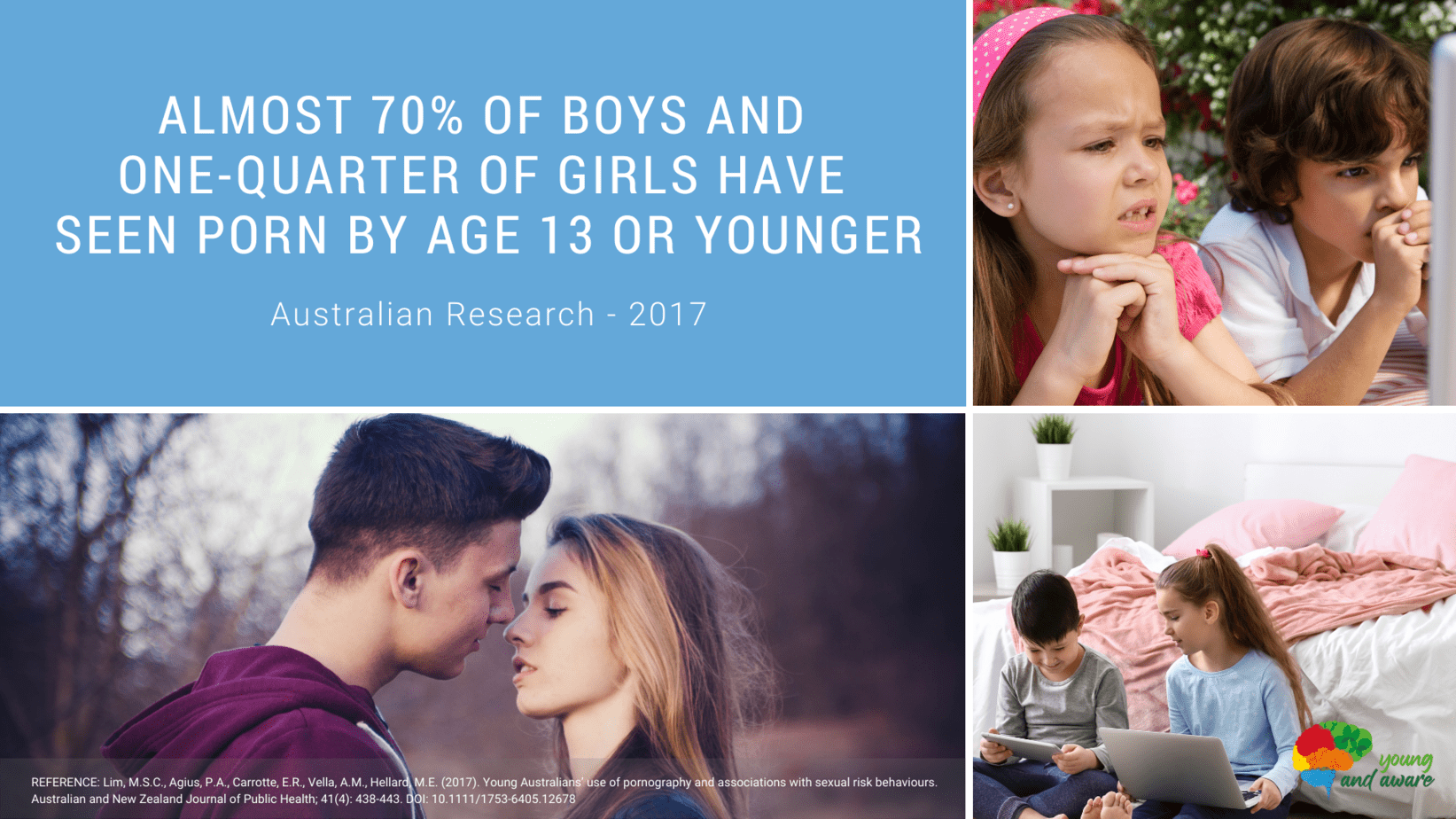 REFERENCE LINK FOR ABOVE GRAPHIC


Lim, M., Agius, P. A., Carrotte, E. R., Vella, A. M., & Hellard, M. E. (2017). Young Australians' use of pornography and associations with sexual risk behaviours. Australian and New Zealand journal of public health, 41(4), 438–443. https://doi.org/10.1111/1753-6405.12678
DO YOUNG WOMEN REALLY WANT TO SEND NUDES?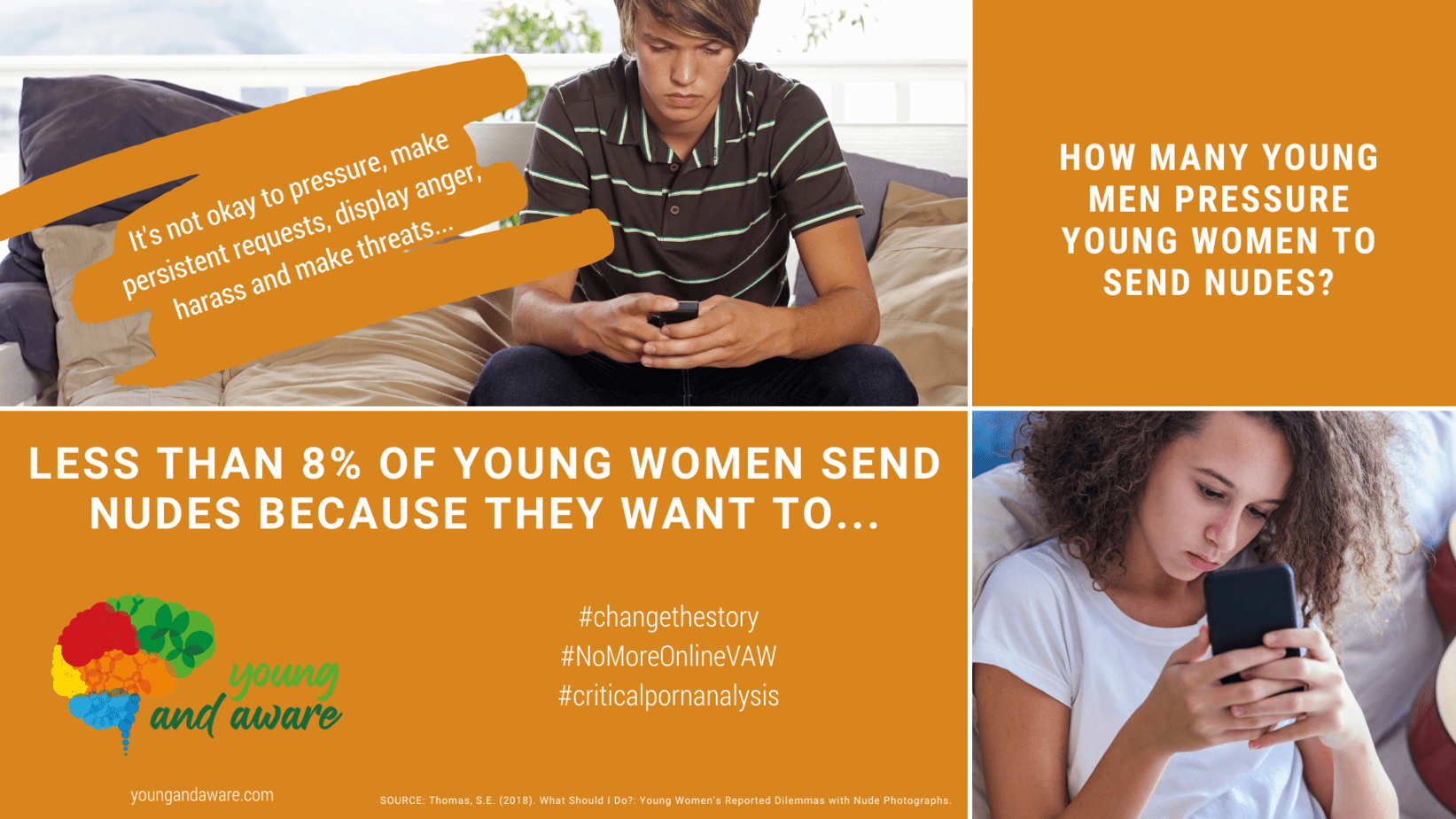 REFERENCE LINK FOR ABOVE GRAPHIC


Thomas, S.E. (2018). "What Should I Do?": Young Women's Reported Dilemmas with Nude Photographs. Sex Res Soc Policy 15, 192–207
WHAT DO YOUNG PEOPLE SAY ABOUT PORN?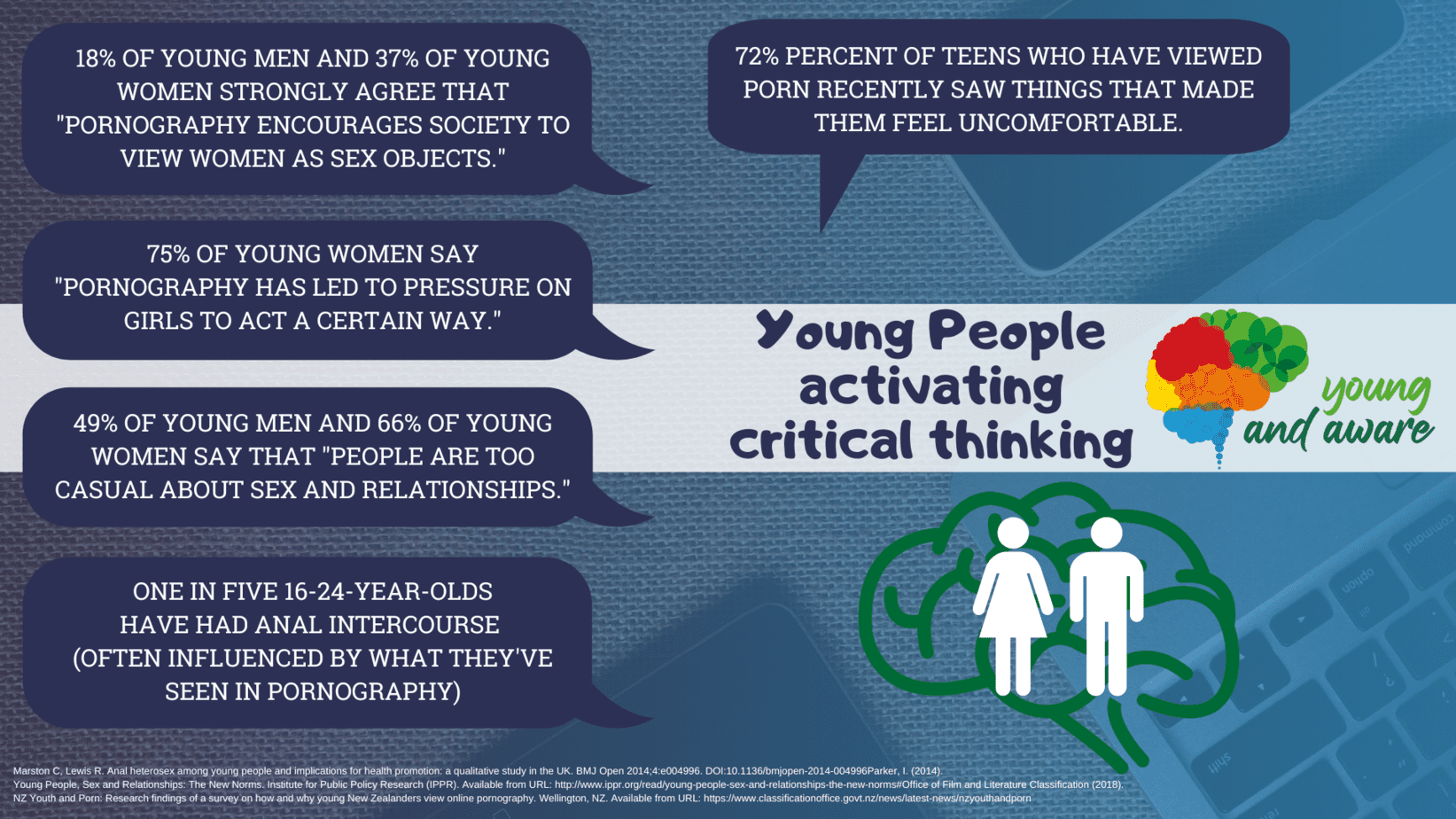 WHEN ARE CHILDREN LIKELY TO BE INFLUENCED BY PORN?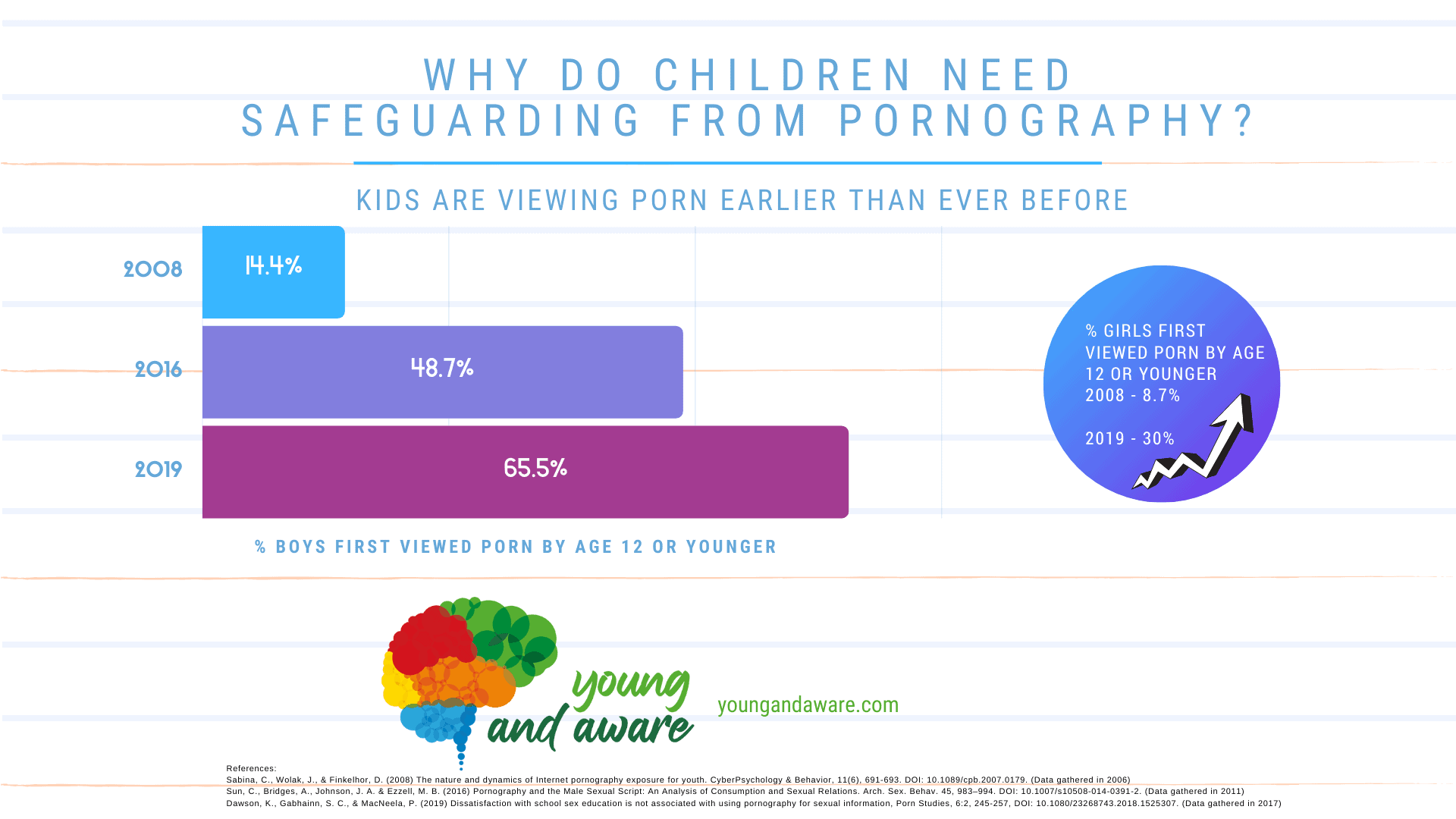 REFERENCE LINKS FOR ABOVE GRAPHIC


Sabina, C., Wolak, J., & Finkelhor, D. (2008) The nature and dynamics of Internet pornography exposure for youth. CyberPsychology & Behavior, 11(6), 691-693. DOI: 10.1089/cpb.2007.0179. (Data gathered in 2006)
Sun, C., Bridges, A., Johnson, J. A. & Ezzell, M. B. (2016) Pornography and the Male Sexual Script: An Analysis of Consumption and Sexual Relations. Arch. Sex. Behav. 45, 983–994. DOI: 10.1007/s10508-014-0391-2. (Data gathered in 2011)
Dawson, K., Gabhainn, S. C., & MacNeela, P. (2019) Dissatisfaction with school sex education is not associated with using pornography for sexual information, Porn Studies, 6:2, 245-257, DOI: 10.1080/23268743.2018.1525307. (Data gathered in 2017)